i did have some weird parts of dreams though. like that cute mouse that i kept trying to find and carry places with me, especially after he got that check and took it and ran away. he still had the check when i found him, and i think this relates to my nagging sensation that i recently lost a check i need to cash. he would also bite me, which isn't far from the love bites from my cats i recently have shared so much love with so here you go…….
luna yeti ubuntu, my special love of a cat: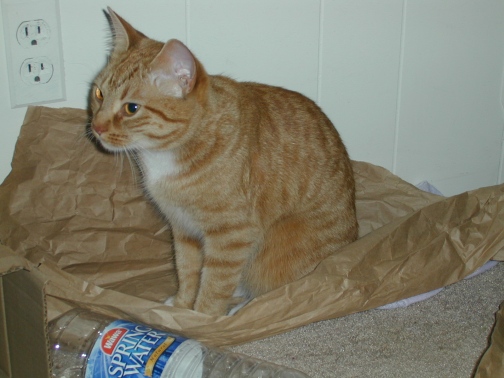 :asked me to give her some water from the tap (she's just a little spoiled like that as you can see in the photo she also drinks bottled water)
finally on a note about nothing but a humorous story indeed:
Couple divorce after online 'affair' (they were having with one another!)
i enjoy the humor of it, but don't you feel like maybe if they saw this new person in their partner and felt that way, it could have been used to get some therapy/marriage counseling and re-kindle the flames of bottomy love?
it is funny, but i wish they could have used it to overcome the near-impossible. i'm not getting married anytime soon here people. but when i do! (i actually have no idea what i'm saying, it's all hypothetical and we know how that ends up when it really plays out)
off to work!